Precious metals and stones
It is a rare metal elements (or their alloys), which have been used and are used as a means of payment, used for the production of coins, jewelry, and the like. Since antiquity, certain currencies were bound by them. In addition to the rare occurrence and therefore high prices, precious metals are characterized by specific weight, high resistance, beautiful appearance, good process ability and electrical conductivity.
The precious metals are traded on world exchanges. Price is measured in dollars per troy ounce (USD / oz.).
Precious metals are now an integral part of the reserves of central banks and other investors. For example, the German foreign exchange reserves are 70% in gold! Globally known coins are historically more liquid than ingots. In particular, gold in the form of coins known worldwide is the ideal store of wealth. A well-diversified portfolio therefore always contains some precious metals; at least 10-20% or more, if the volatility of the market is high.
Gold and silver stored in duty-free warehouses are exempt from VAT (20%).
Why invest in precious metals and stones?
Stability and security
Precious metals and stones cannot be diminished or discarded. They retain its value and thus provide protection against inflation especially in turbulent times.
Security, independence and long-term value
They are independent of the state, currency, economic situation and the capital value of companies. It will protect you against inflation and government intervention.
Liquidity
The one who has precious metals or stones has his money available all the time. Especially gold and silver are international currencies and may be redeemed instantly at any time.
Provisions
Precious metals as a solid property reserve should compose at least 10–20 % of your portfolio. What is good for central banks and governments cannot be bad for the individual.
Benefits of working with us
Best selection of quality, reliable and proven supplier of a wide range of bargain shopping and purchase prices

Short delivery time (7 – 10 days)

Maximum confidentiality, perfect information and advice service

One-time investment and savings programs

You can elect custody of your precious metals – Czech Republic, Switzerland and other European countries

Additional services: negotiating safe deposit box at the bank, notarial custody, etc.
Gold price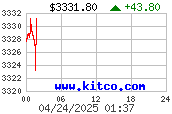 Silver price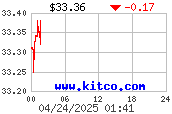 Platinum price
Palladium price